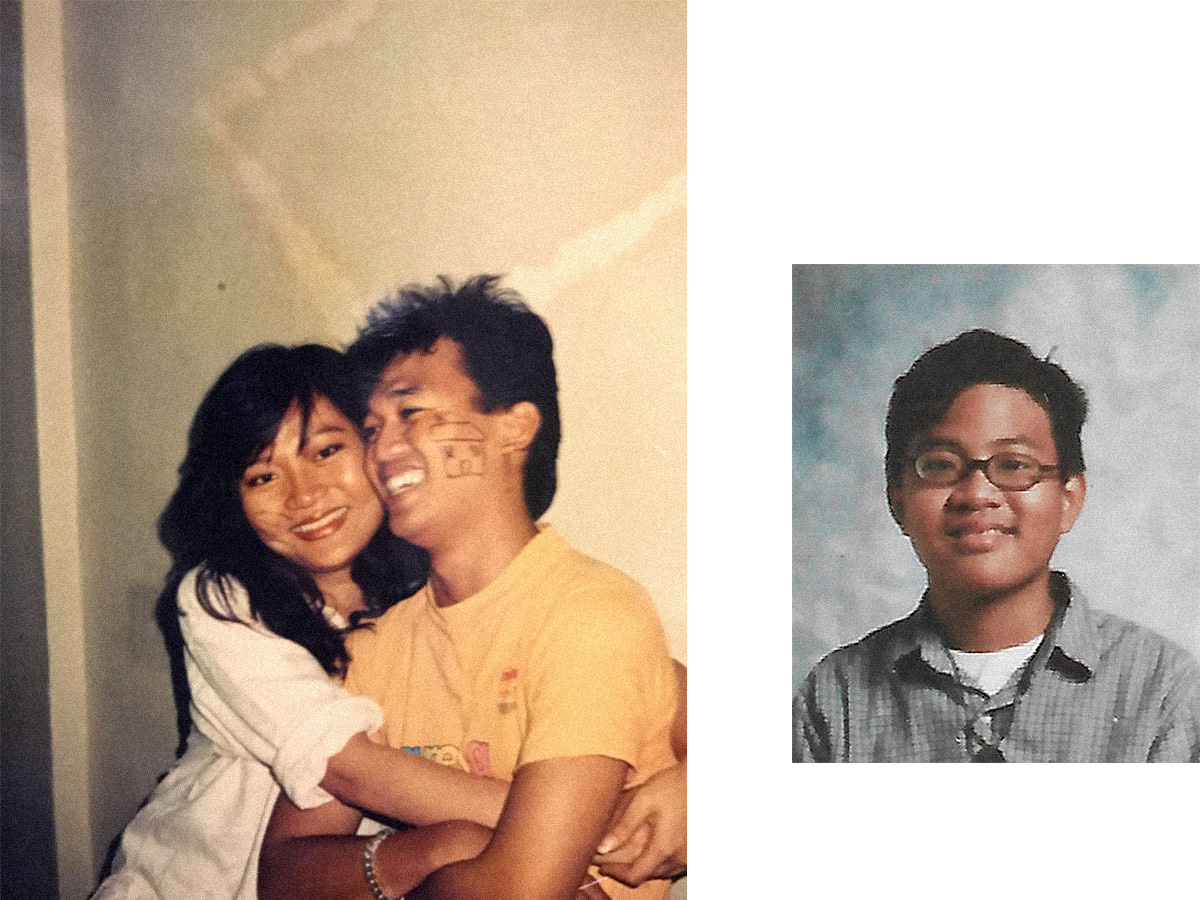 Born in Singapore, 1988, son of Juju Jan Angko and Awalludin Bin Abu Hasan. Raised in Singapore and Johor Bahru, Malaysia. Immigrated to Bloomsburg, Pennsylvania in 2000. Graduated high school from Valley Forge High School, Parma Heights, Ohio, 2007. Enrolled at Cleveland Institute of Art to study industrial design and commercial illustration from 2007-2011.
Began freelance career in 2007 with myspace.com account, designing for Cleveland local musicians and businesses. Interned at printshop Hotcards.com, assisting in-house graphic designers with mixtape covers, flyers, and general design, 2008-2010. Founded and operated start-up clothing brand "Last Place" with college classmates, 2010-2011. Formed and produced art/design for start-up record label collective "Nvrch Productions" in 2011, leads to creating work for Two-9 records (Atlanta, GA).
Start-up record label transitions to advertising/marketing agency "HeyNow! Media. Served as graphic designer / art director for agency focused on branding and graphic design for local businesses and universities from 2012-2014. 
Assisted art director of Spybar Chicago as a graphic designer from 2013-2014. Employed T.S.Shure Products, Chicago as illustrator and graphic designer from 2014-2015. Work for Two-9 Records transitions to art direction and graphic design for EarDrummer Records for MikeWillMade-It and artists, Atlanta, GA, 2014-2016.
Began working with10.Deep clothing, New York, 2018. Contributing graphic design, production, social media strategy + content, marketing, e-commerce and web design.
Currently based in Brooklyn, New York. 
- "
Translating 'Intellexual' • A conversation with Grammy Nominee Irwan Awalludin
" - Discogs.com, Jasper Bernbaum. Jan 2020 
(
LINK
)
- "
This designer makes art for some of the biggest names in music
" - PBS News Hour, ArtsCanvas.org, WVIZ/ideastream, Dave DeOreo, Carrie Wise. Jan 2020 
(
LINK
)
- "

He used to draw Pokemon as a kid, now this man from Bedok has a Grammy nomination

" - Today Online, Singapore, Justin Ong. Jan 2020 
(

LINK

)
- "

Singapore-born artist Irwan Awalludin nominated for Grammy

" - The Straits Times, Singapore, Anjali Raguraman. Jan. 2020 (

LINK

)
- "

Never Switch Lanes: Gunner Stahl Doesn't Want to Be Just Another Rap Photographer

"- Hypebeast, Ben Roazen. Jan. 2017 (

LINK

)
- "

Daily News Hit - Rae Sremmurd Gives Back

"- MTV, Gabrielle Wilson. Dec. 2016 (

LINK

)
- "
Designing Rae Sremmurd's SremmLife 2 w/ Irwan Awalludin
"- Elevator Magazine, Bryan Zawlocki. Aug. 2016 
(

LINK

)